Web History — Chapter 1: Birth — The first in a long-form series about the history of the web. This initial entry looks at the work Sir Tim Berners-Lee carried out to make the web a reality.
Jay Hoffman
Some More CSS Comics — Julia is back with another batch of her excellent CSS explainer comics. There's six to go through here, covering things such as compatibility, specificity, centering, flexbox and more.
Julia Evans
React JS Developer (Remote) — 13 million people and counting plan outdoor hiking and cycling routes with our apps. If you are smart and talented React Dev, join us to inspire more people to explore more of the great outdoors.
Komoot
Find a Job Through Vettery — Use Vettery to connect with hiring managers at startups and Fortune 500 companies. It's free for job-seekers.
Vettery
➡️ Looking to share your job listing in Frontend Focus? More info here.
📙 Tutorials, Stories & Opinion
Supercharging <input type=number> — The number input type provides a nice control for working with numbers on most platforms, with min and max bounds, stepping up and down, etc. But what if you want to add more power to it with custom stepping types and controls? Kilian has a go at this here.
Kilian Valkhof
Modern CSS Solutions — We linked to this a few months back, but a lot has been added since. A great series of posts examining modern CSS solutions to annoying problems.
Stephanie Eckles
Laws of UX — A collection of the key maxims that designers must consider when building user interfaces.
Jon Yablonski
🔧 Code, Tools and Resources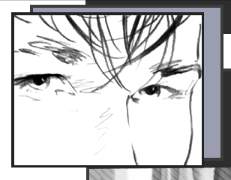 Take Me On — A fun browser-based take on A-Ha's 80s classic Take On Me. Note: This will ask to turn on your webcam.
Adam Kuhn codepen
Chrome Extension Development Kit — Is a Chrome extension in your future? This paid development kit comes complete with project files (built using React) enabling you to leverage your current skills into a new domain.
Ryan Fitzgerald