Front-End Performance Checklist 2021 — This annual front-end performance checklist (available as PDF, Apple Pages, MS Word) returns, updated with everything you need to know to create fast experiences on the web today, from metrics to tooling and CSS/JavaScript techniques.
Smashing Magazine
Web History: Web Design — Another excellent entry in Jay Hoffman's series on web history, this time looking at the design side of things in the early days of the web. "Interest in the early web required tenacity and personal drive, so it sometimes came from unusual places".
CSS-Tricks
📙 Tutorials, Articles & Opinion
Find Your Next Job Through Hired — Create a profile on Hired to connect with hiring managers at growing startups and Fortune 500 companies. It's free for job-seekers.
Hired
🧑‍💻 Looking to share your job listing in Frontend Focus? There's more info here.
🔧 Code, Tools and Resources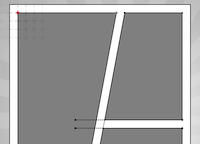 Panelle: A Free Comic Book Layout Maker — This interactive tool lets you build SVG-based comic-book style graphics. You can create and resize the panels, drop images inside them, then download the completed SVG.
andrew fulrich
Weather Icons: 200+ Weather Themed Icons — These are CSS-based, so you just need to drop in the styles and add the appropriate HTML classes. Definitely not for every project, but a nice unique departure from the norm.
Erik Flowers