Image via: Easings.net 
An Interactive Guide to CSS Transitions — This is an excellent and comprehensive guide to using CSS transitions. Covers the basics really well — but even if you're a bit more experienced in working with CSS animations I'd say you'll no doubt still learn something here.
Josh W Comeau
Fast, Reliable Feature Management for the Modern Enterprise — LaunchDarkly is a feature management platform that empowers teams to safely deliver & control software through feature flags. By separating code deployments from feature releases, we enable you to deploy faster, reduce risk, and iterate continuously.
LaunchDarkly sponsor
How Vivaldi Became the Power-User Browser — Ernie Smith talks with Vivaldi CEO Jon von Tetzchner about how the 'power-user' browser Vivaldi has managed to "maintain a flexible design philosophy in an era when so much is decided for you online".
Tedium
📙 Tutorials, Articles & Opinion
Managing CSS Z-Index In Large Projects — Wrangling z-index values can often prove tricky. Here, Steven Frieson shares an easy-to-implement framework that brings "clarity and confidence" to working with z-index.
Smashing Magazine
prefers-contrast: forced Is A Mistake — CSS Media Queries Level 5 is coming, and though still in progress the author feels that new media feature prefers-contrast: forced is a "mistake in the making".
Kilian Valkhof
The Complete Guide to Centering in CSS — We linked to this a fair few months ago, but spotted it was doing the rounds again — it covers centering in CSS using grid, flexbox, and classic block element layouts. It remains a handy guide for what's a seemingly perennial hurdle to overcome. 😅
Stephanie Eckles
Find Your Next Job Through Hired — Create a profile on Hired to connect with hiring managers at growing startups and Fortune 500 companies. It's free for job-seekers.
Hired
🧑‍💻 Looking to share your job listing in Frontend Focus? There's more info here.
🔧 Code, Tools and Resources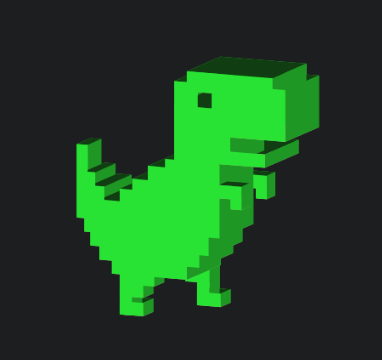 The Chrome Dino Goes Disco — Tap through to watch the dino dance (it's more of a little shuffle really). Sharing this mainly because it's cute / amusing. 😅
Jhey Tompkins codepen