A History of the Web — Matthew shares a look back at how the web has evolved into what we have today (going from the first HTML spec, right up to modern day React), along with thoughts as to why building web applications is so hard here in 2021.
Matthew Gerstman
▶  Top 10 Web Performance Pitfalls — Jake and Surma run through some of the top web performance issues they've seen recently across a bunch of sites.
Google Chrome Developers
Resolve Bugs and Manage Website Feedback Fast with BugHerd — Simple, effective QA and user acceptance testing. Pin bugs and feedback to your website. BugHerd captures all the technical information you need to replicate bugs and solve issues like a screenshot, and browser and OS information.
BugHerd sponsor
Brave Unveils New 'Brave Search' Search Engine — Brave, perhaps better known for its privacy oriented browser, has unveiled Brave Search, a new privacy-oriented search engine of its own. Their biggest claim is it's built upon "a completely independent index" and there's no tracking at all.
Brave
📙 Tutorials, Articles & Opinion
Custom Scrollbars In CSS — You may have spotted these and been curious about how to do it yourself. Ahmad does a great job of running through both the old and new way to style these custom scrollbars here, with plenty of details and visual examples.
Ahmad Shadeed
Towards a Better Responsiveness Metric — The Chrome Speed Metrics team shares some ideas around improving how they measure responsiveness, and ask for your feedback on the matter.
Moreno, Sullivan, Song
🔧 Code, Tools and Resources
TOAST UI Editor 3.0 Is Here — The latest version of a popular open-source JavaScript library for editing Markdown documents through both text and WYSIWYG. Has things like syntax highlighting, scroll syncing, live preview, chart support, and more.
TOAST UI
Utopia: A New Browser-Based React IDE — Although only in alpha release, Utopia makes a positive first impression. The founding principle of the new browser-based IDE is that design and coding processes should be fully integrated from the outset with easy, two way navigation between the two. Take a test drive with the 'Play with Utopia' button on their landing page. There was a lot of discussion about this tool on Hacker News, too.
Utopia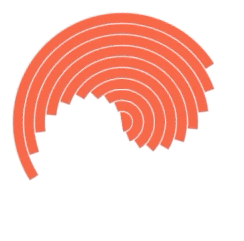 Concentric Circle Spinner — A cool spinner made only with divs, some border tricks, and one CSS animation.
Alex Trost (via Luke Richardville)