When a Click is Not Just a Click — There are nuances to consider when listening for a click event (such as a 'click' sent from a keyboard versus one from a mouse). This post dives into how you can distinguish different types, and what opportunities arise from identifying them.
Travis Almand
RenderingNG: Ready for The Next Generation of Web Content — Chrome's rendering lead outlines how work on the next-generation of rendering architecture for Chromium is nearing completion. They are hoping to "complete the process of designing, building and shipping this architecture" in 2021.
Chris Harrelson
Learn to Build Scalable React Apps — Brian Holt covers the latest tools in the React ecosystem like TypeScript, TailwindCSS, Redux, Jest, and more in this new and updated video course.
Frontend Masters sponsor
A Complete Guide to Grid — This comprehensive guide to CSS Grid has recently been updated. It focuses on all the settings both for the grid parent container and the grid child elements. A valuable resource worth bookmarking.
Chris House
📙 Tutorials, Articles & Opinion
Stop Using 'Pop-up' — When you say pop-up do you mean a new window, a browser dialog, a tool-tip, or maybe something else? Adrian pleads with us to choose a term that accurately describes the control you want.
Adrian Roselli
Frontend Engineer (React, New York) — Dovetale helps Shopify merchants like KontrolFreek and Italic grow their creator community. Built in NYC and backed by Uber founders.
Dovetale
🔧 Code, Tools and Resources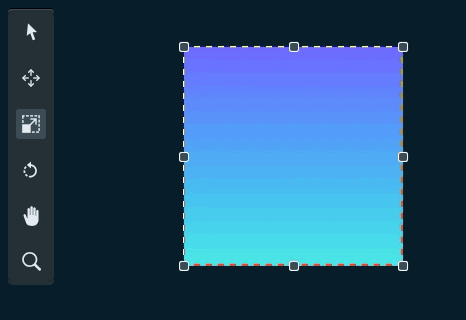 GradientArt: An Advanced CSS Gradient Editor — This is a gorgeous visual gradient editor that lets you customize just about every aspect of a CSS gradient's properties. You can even quickly scale, rotate, or reposition the gradient as needed before grabbing the CSS.
Yoav Kadosh
🕰 ICYMI (Older links still worth checking out)