Using Modern Image Formats: AVIF and WebP — Highlights how modern image formats (such as AVIF or WebP) can improve compression by up to 50% and deliver better quality per-byte while still looking visually appealing. Compares what's possible at high-quality, low-quality and file-size targets.
Addy Osmani
Consent Management Without Endless Configurations — Transcend Consent ensures nothing is tracked without user consent, without sacrificing site performance or UX. The only solution that is fully compliant across all 200+ tracking technologies – all in a lightweight, 30KB bundle.
Transcend sponsor
A Guide to CSS Debugging — Debugging in CSS means figuring out what might be the problem when you have unexpected layout results. This post looks at a few categories that bugs often fit into, how to evaluate the situation when you find some, and explore techniques that help prevent such bugs.
Stephanie Eckles
📙 Tutorials, Articles & Opinion
Conditional Border Radius in CSS — This is a neat little trick looking at how to use CSS comparison functions to create a conditional border radius.
Ahmad Shadeed
iOS Browser Choice — There's been a lot of noise around iOS lack of real browser choice and Chris of CSS Tricks weighs in with his views and shares the thoughts of some others.
Chris Coyier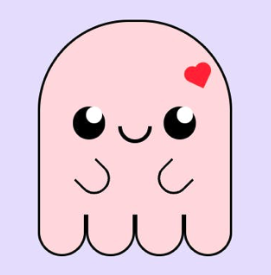 How I Make CSS Art — Goes from initial inspiration, to sketching and layering, through to coding the HTML, sorting positioning, responsiveness, and the final CSS.
Yosra Emad
🔧 Code, Tools and Resources