Native CSS Masonry Layout In CSS Grid — There is now a specification for native CSS masonry-style layouts (think similar to how Pinterest lays things out), as part of the 'Grid Layout' spec. In this article, Rachel Andrew explains how it works with the help of a couple of demos you can try out in Firefox Nightly.
Smashing Magazine
Chasing the Pixel-Perfect Dream — This term isn't anywhere near as ubiquitous as it once was, but for times where design duplication is demanded, Josh asks how we can now go about it, how realistic such a request is, and shares some tricks to help us "scooch a bit closer to pixel-perfection".
Joshua Comeau
Comparing Various Ways to Hide Things in CSS — There are many ways to 'hide' things in CSS, and each come their own pros and cons. Marko Ilic reviews each technique and caps things off with a summary to help you decide which to use and when.
CSS-Tricks
Find a Job Through Vettery — Create a profile on Vettery to connect with hiring managers at startups and Fortune 500 companies. It's free for job-seekers.
Vettery
🧑‍💻 Looking to share your job listing in Frontend Focus? There's more info here.
📙 Tutorials, Articles & Opinion
Comparing Static Site Generator Build Times — This is an interesting post, especially given that build speed can become a major concern for large sites and because various SSGs make claims of build speed part of their "pitch." I love how the author lays out his hypotheses first and compares them with the result. I would say the results more or less aligned with expectations.
Sean C Davis
Micro Frontends Pattern Comparison — Comparing build-time integration, server-side integration, run-time integration via iframes, and run-time integration via script.
Florian Rappl
🔧 Code, Tools and Resources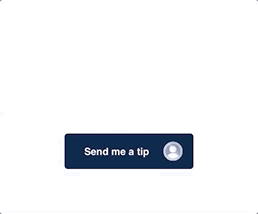 A HTML and CSS Coin Flip Donate Button — This neat little animation, complete with randomized flipping, has no 3D elements, just 2D elements and some clever math to give the illusion of a 3D coin.
Cooper Goeke codepen