Everything You Need for Great UI — Every component you need to build an enterprise-ready application. With 100+ UI components Kendo UI for Angular can cover any UI requirements your team may have. There is no need to integrate multiple libraries. Try now with a 30-day free trial.
Kendo UI for Angular sponsor
Robles v. Domino's Settles After Six Years of Litigation — What is now one of the most famous accessibility lawsuits of all time finally settles before trial under terms that may never be known. We first mentioned this suit back in 2019, and it's had its fair share of ups and downs. "The court also concluded that a telephone line that requires a 45 minute wait is not a substitute for an accessible website." – quite..
Minh N. Vu
📙 Tutorials, Articles & Opinion
▶  Simple CSS Solutions — Sometimes when authoring CSS we may find ourselves coming up with complex solutions unnecessarily. In this 10-minute video, Kevin explains how pseudo-classes like :empty, :target, and :only-child can offer up simple solutions.
Kevin Powell
Software Engineering: The Soft Parts — Something a little different here — Addy Osmani shares some of the software engineering soft skills he's learnt during the past decade on the Google Chrome team.
Addy Osmani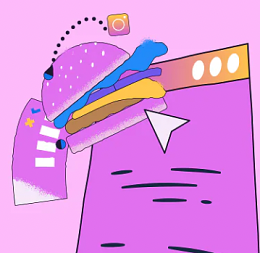 Hamburger Footer: Reaching the Bottom of Infinite Scroll — Infinite scroll mechanisms can be annoying when you want to get to the footer section lurking below. A common technique is to move the footer to the bottom of the sidebar… but what if you don't have a sidebar? Here's some inspiration as to alternatives.
Graeme Fulton
Building Framework Interoperable Web Components — If you use different frameworks like React, Svelte, Vue, etc. it's common to pick a component library that suits each one, but what if you could write such components once in a framework agnostic way and use them wherever you want? Web Components provides an approach.
Adam Rackis
🔧 Code, Tools & Resources