| | |
| --- | --- |
| Together with  | |
Image via: Evil Martians
OKLCH in CSS — The new CSS Color Module 4 adds many fresh ways to declare color in CSS, including the experimental oklch() — this post dives into why it's the most interesting, how it works, and why you may want to adopt it over RGB and HSL someday. (Support is limited right now.)
Andry Sitnik & Travis Turner
Let's Talk About Web Components — Brad looks at how web components can help deliver design system component libraries and their compatibility with JS libraries and frameworks. Noting that "web components are part of the web". That they are good for the web, and that "we should be rooting for them".
Brad Frost
React Authentication, Simplified — In this article, we lay out a new approach to authentication (plus access control & SSO) in React applications.
Userfront sponsor
Why We Need CSS Speech — The CSS Speech Module (currently a candidate recommendation) is a set of CSS properties intended to let authors design the aural presentation of content. Léonie notes how currently the spec is too big, and needs slimming down so it can move forward.
Léonie Watson
📙 Tutorials, Articles & Opinion
WebKit Features in Safari 16.1 — Safari 16 is now available on both macOS Ventura and iPadOS 16. This post digs into the new features this version brings, including Web Push notifications, passkeys, support for animated AVIF images, scroll to text fragment (that's the ability to specify a text snippet in the URL fragment), and plenty of nice CSS fixes.
Jen Simmons (WebKit)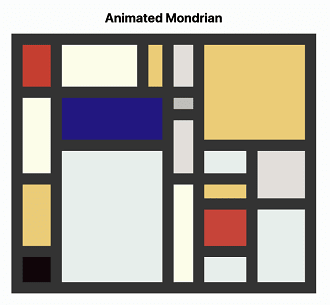 CSS Animated Grid Layouts — Chrome 107 joins other browsers in now supporting interpolation of grid-template-columns and grid-template-rows. As explained here, this allows for smooth transitions between states (instead of snapping at the halfway point of an animation).
Bramus
Futuristic CSS — Takes a look at some far-fetched and futuristic CSS features that might one day make their way to the browser.
Sacha Greif
Speaking up For Sass — In this post from last year the author concedes that although it may not be the 'coolest' thing right now, Sass/SCSS is still an invaluable part of web development. (This post has resurfaced again recently due to this Hacker News thread.)
Bryce Wray
🔧 Code, Tools & Resources
Software Engineer — Join our "kick ass" team. Our software team operates from 17 countries and we're always looking for more exceptional engineers.
Stickermule
Software Engineer (Security) — Join our "kick ass" team. Our software team operates from 17 countries and we're looking for more exceptional engineers to join our Security team.
Sticker Mule