👍 There are some neat bits in the Code & Tools section at the end of today's issue, including a striking CodePen demo, so take a look if you don't always get that far :-)
__
Chris Brandrick, editor
The State of CSS Survey 2020 Results — Here are the results from the second annual survey about the latest trends in CSS. This year's results show the adoption of CSS Grid, the rise of Tailwind CSS, plus stats on browser testing, popular resources, and more. The full results are well worth digging into (and they've been translated into over a dozen languages).
Raphaël Benitte & Sacha Greif
The History of the Web: Why Do We Call it a Homepage? — "Berners-Lee imagined that each person would have their own little space on the web. […] Berners-Lee called it a home page. It made sense. It was a digital 'home' on the web. A space you could come back to and add the discoveries you made surfing the web."
Jay Hoffmann
📙 Tutorials, News & Opinion
A Deep Dive Into minmax() — A thorough, and visual, explanation of how you might use the minmax() function when defining CSS grid layouts.
Ahmad Shadeed
Self-Hosting Google Fonts — Self-hosting Google Fonts can improve Largest Contentful Paint by as much as 1.3 seconds. (See the 'Code, Tools and Resources' section below for a related tool to help with this.)
Blackbird
Find a Job Through Vettery — Create a profile on Vettery to connect with hiring managers at startups and Fortune 500 companies. It's free for job-seekers.
Vettery
🧑‍💻 Looking to share your job listing in Frontend Focus? There's more info here.
🔧 Code, Tools and Resources
💨 Some Tailwind CSS Quick Bits:
Tailwind CSS recently hit 2.0, as such we've found a few related tools that may be of interest if you're using the framework:
Oceanwind: Generates atomic styles from Tailwind's shorthand classes, which I assume you would then use in place of Tailwind's CSS as part of a CSS-in-JS solution.
Tailwind Builder: This (paid) online editor features a drag-and-drop UI and 240+ ready-to-use/customizable components for building out Tailwind sites fast.
UI Devtools: A unique DevTools extra that bridges the gap between Tailwind's atomic classes and the actual CSS, allowing you to debug your CSS visually using Tailwind's language. Watch a demo here. The distribution model is interesting as it's only available to GitHub Sponsors till they reach 100 sponsors, then it'll be open source.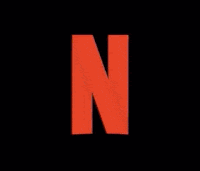 Recreating the Netflix Intro Animation in Pure CSS — This is a neat, well-realized animation of the zooming 'N' logo you see before Netflix shows. The gif here doesn't really do it justice so click through to see the much smoother end result.
Claudio Bonfati codepen